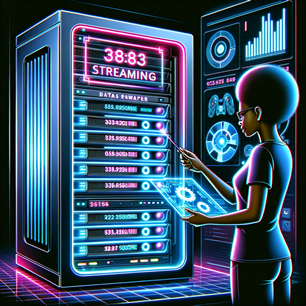 Elevate your broadcasts with our Dedicated Streaming Server
         – where vision meets flawless execution!
Encoders
After you open an account, you need to log in and start your service. Encoders are necessary for injecting the RTMP provided by us, and sending the signal to the RTMP server. There is  Wirecast which was very expensive, but we recommend OBS Broadcaster, which is very good and it is free. It allows you to add the stream to your live camera and even to media files on your computer. You can even play live games on your desktop and stream this to your viewers.
Then there is GoCoder from Wowza, which is an app for mobiles, both iPhones and Android. Using GoCoder, you can stream live from your mobile directly to our RTMP Servers. There is a newer smartphone app for both Android and Apple devices that is far better than GoCoder, and that is the Larix Broadcaster. See the links below.
Mobile App for Live Streaming
Using GoCoder from Wowza, you can stream live from a mobile (Android or iPhone). The quality is very good. You select the bitrate that you are allowed to use and it then connects to our RTMP servers. You will need the FMS URL, that you are given, on our Wowza control panel. You can follow the instructions on how to stream with gocoder here.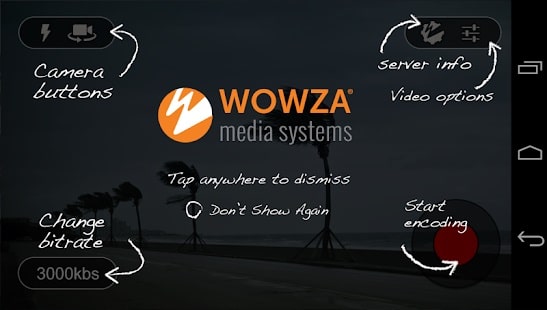 Bitrate
For On Demand video streaming or TV station services, you will upload video files, which must be in MP4 format and with a slightly lower bitrate allowed on your package. When you order, you select the package you want, and one of the criteria is the bitrate.
If your bitrate is higher than allowed, then you won't be able to save the video file to the playlist. There is free software to do that, or you can use an online converter. You can test it at:
https://video.online-convert.com/convert-to-mp4
Video chats
For some video chats, it is obligatory to use RTMP because it is the best low-latency possible. Videowhisper.com is one of the best video chats available; they use Wowza RTMP for stability and quality chats. Please contact us if you would you like a customized solution; prices start at $25 a month for RTMP video chat apps.
Restart the service on the Control Panel
Sometimes, the service will freeze, you want to create a new playlist for a TV station, and you need to restart the service. On the control panel on the left there is a small image for restarting the server. Click on it and wait until the process finishes. It will take about 1 minute (see image).

Players | HTML5
Our Control panel offers 4 HTML5 Players
1- Wowza player
2- VideoJS
3- Flowplayer (It has a watermark)
4- Clappr